'A Sea of Talent'
Winter Exhibition 2023 – Jubilee Hall, Poundbury
Saturday, 2nd – Sunday, 10th December
A veritable feast of art in all its guises. Paintings to prints, papier-mache to pottery, wood to wire, ceramics to cards and everything in between.
Come and Meet the Artists, do your Christmas shopping, and be surrounded by inspiration and a friendly welcome. Open daily from 10am – 4pm. Free entry.
We look forward to seeing you there!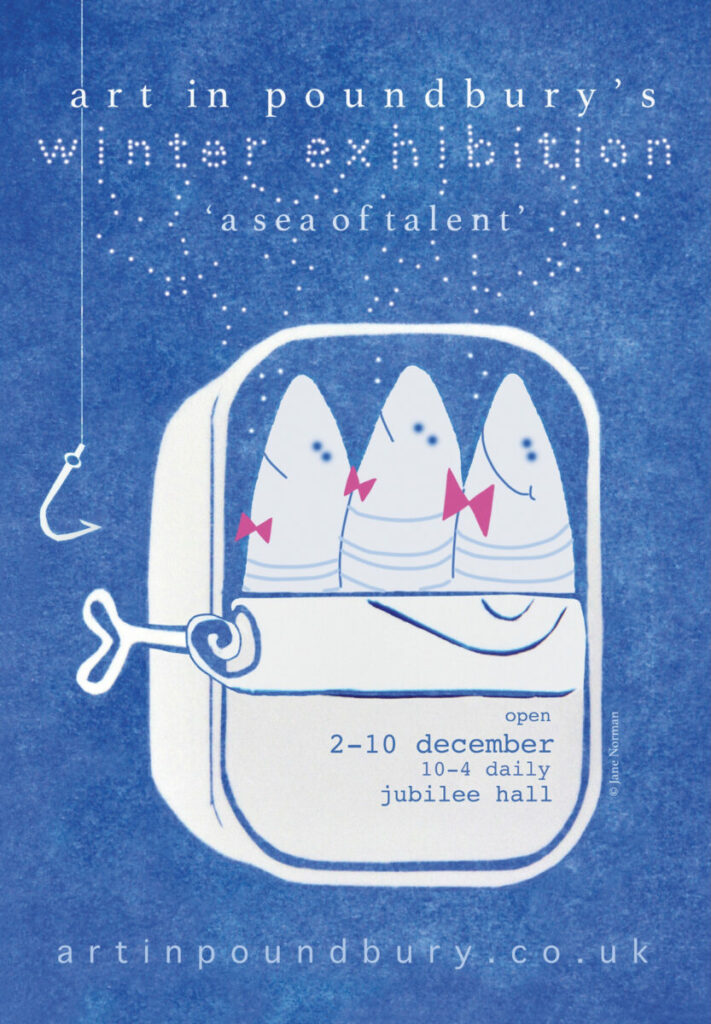 More Details Coming Soon
Terms & Conditions